Media Activities and Events.....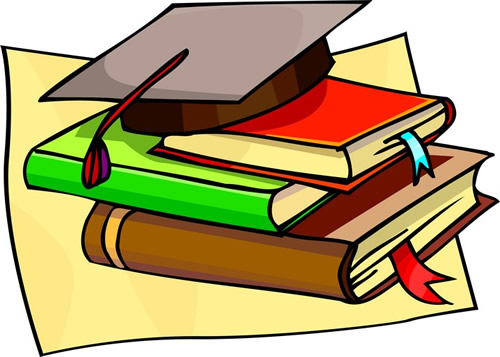 Book Fairs
The Guyton Media Center sponsors a fall and spring book fair each year. The Media Center is allowed to keep a portion of all book fair sales. Profits from the book fair are used to fund Accelerated Reader activities and other Media Events throughout the year.
For more details about Scholastic Book Fairs, visit the Scholastic website at
National Children's Book Week
Reading adds color to your day! Celebrate Books, this year's theme for the 86th observance of The Children's Book Council's National Children's Book Week, encourages children, and the adults who care for them, to make time each day to spend with a favorite book.
Since 1919, educators, librarians, booksellers, and families have celebrated National Children's Book Week during the week before Thanksgiving. Book Week events are held in schools, libraries, bookstores, clubs, private homes—any place where there are children and books.
For more information, visit the Children's Book Council at:
http://www.cbcbooks.org/html/book_week.html
I
Read Across America
What is NEA's Read Across America?
NEA's Read Across Americais an annual reading motivation and awareness program that calls for every child in every community to celebrate reading on or around Dr. Seuss's birthday, March 2nd as this year's official NEA's Read Across America day.
How and when did NEA's Read Across America begin?
In May 1997, a small reading task force at NEA came up with a big idea. "Let's create a day to celebrate reading," the group decided. "We hold pep rallies to get kids excited about football. We assemble to remember that Character Counts. Why don't we do something to get kids excited about reading? We'll call it 'NEA's Read Across America' and we'll celebrate it on Dr. Seuss's birthday." And so was born on March 2, 1998, the largest celebration of reading this country has ever seen.
For more information, visit the NEA website at:
http://www.nea.org/readacross/
National Library Week
First sponsored in 1958, National Library Week is a national observance sponsored by the American Library Association (ALA) and libraries across the country each April. It is a time to celebrate the contributions of our nation's libraries and librarians and to promote library use and support. All types of libraries – school, public, academic and special – participate.
Many school libraries also celebrate the month of April as School Library Media Month sponsored by the American Association of School Librarians, a division of ALA, with the same theme as National Library Week.
History
In the mid-1950s, research showed that Americans were spending less on books and more on radios, televisions and musical instruments. Concerned that Americans were reading less, the American Library Association and the American Book Publishers formed a nonprofit citizens organization called the National Book Committee in 1954. The committee's goals were ambitious. They ranged from "encouraging people to read in their increasing leisure time" to "improving incomes and health" and "developing strong and happy family life." In 1957, the committee developed a plan for National Library Week based on the idea
that once people were motivated to read, they would support and use libraries. With the cooperation of ALA and with help from the Advertising Council, the first National Library Week was observed in 1958 with the theme "Wake Up and Read!"
For more information, visit the American Library Association Website at:
Author/Illustrator Visit
Occasionally, we have the good fortune of being visited by some talented individuals. In August 2005, author Michael Finkleawill visit with all GES students. Mr. Finklea will be signing books purchased by students.